Matching Partners
The Hughes Charitable Foundation is providing a $1 million match again this year! We appreciate the generous support of Wayne and Molly Hughes. Watch their WyoGives message here.

This year's parameters for HCF matching dollars are based on the organization's base of operations as outlined below.   
---
---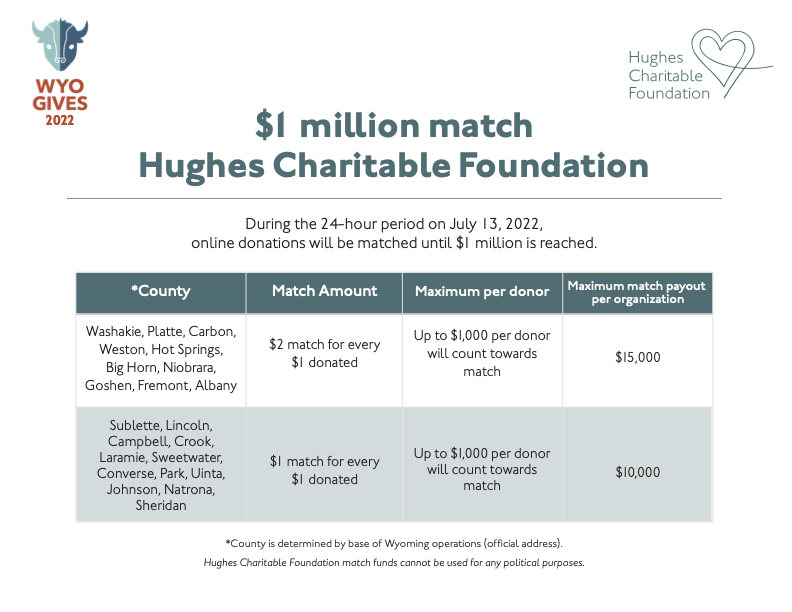 ---
Wells Fargo is providing two $5,000 Challenge Prizes this year! Organizations with a focus on "housing" and "homelessness" are eligible for the prize. There are two categories, one for small organizations and the other for large organizations. $5,000 will be awarded to the organization in each category that raises the most in online donations on July 13th. Wells Fargo is also a WyoGives sponsor. We appreciate Wells Fargo's continued support! 



---
Ryta and Steve Sondergard have generously provided a $5,000 match for each of the three Carbon County based participating organizations. You can find these matches by clicking the "View all Matches" link below.
---
There are several organizations that have secured a matching sponsor specific to their WyoGives campaign. You can find these matches on their profiles and by clicking the link below.